Nottinghamshire County Cricket Club

Home fixtures for the short variants of the game, because you're too impatient to watch real cricket.

Natwest T20 Blast / Royal London one day cup 2013/2014.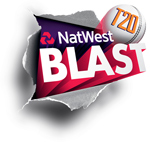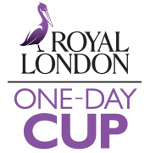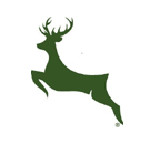 Feedback? Questions? Bookings? all dates and fixtures on this site accurate, however on a small number of occasions described events may not develop as expected on the day.
MAY 2014
MAY 16th 2014 VS Lancashire Lollypop Ladies (NatWest T20 Blast)

To open the home season we've got Jim Bowen booked in, the idea is to launch him, our mascot nuts and a 7ft bully onto the top of the Fox Road stand via the trent.
We're offering £5 off to those sitting in the Fox Road stand on the condition they're not allergic to Jim Bowens racist jokes, and boats in the face.
Being as it's Lancashire we're expecting them to sort the catering with a lot of hot pots, if they don't we're properly going to kick off as that's literally all we intend to sell.


MAY 23rd 2014 VS Worcestershire Saucy Sixpacks (NatWest T20 Blast)

Well with a name like that you'd expect a right bunch of strapping young lads to come down, and let me be the first to tell you that you will not be disappointed, except for when you inevitably are, they're here to play cricket, not dance in tuxedos. No questions asked pay per view services available.
Anyone bringing bagpipes gets in free, nobody said you could play them however.


MAY 30th 2014 VS Durham Durham, Durham, Durham Durham Durham Durham Durhaaahahahaaam (NatWest T20 Blast)

Everyone likes the pink panther theme, sure the joke might get boring but we've got little else to go on so Durham have kindly agreed to play in fancy dress, they didn't specify pink panther outfits but we can only presume. You want to watch what happens if they don't, properly kick off again we will, PROPERLY this time, we've already put the deposits down for the outfield to be a mix of the teenage mutant ninja turtles and santas (yes in summer, budget cuts)

Samit Patel not available for selection due to fear of turtles, and santa.


JUNE 2014


June 13th 2014 VS Warwickshire Big Top Bears(NatWest T20 Blast)

Live cricket played under a big top circus tent, both teams will be bowling toffee apples and wicketkeepers are to be replaced with lions.

Samit Patel not available for selection due to fear of bears and clowns (he had a really bad experience at an 80s teenage mutant ninja turtles Christmas show in which the clown entertaining beat a drunk santa to death with his favourite Paddington toy)


June 20th 2014 VS Derbyshire (NatWest T20 Blast)

With them being so close and the fact we normally steamroller them we're aiming to be done in 10 overs. Both teams have agreed every ball over 10 overs is a pint forfeit in the bar later, if by some strange twist of fate the match gets to 15 overs both sides will immediately leave the pitch and proceed to the larwood and voce, Duckworth Lewis will be calculated by the player most drunk 2 hours later, his decision is final.
Fans are expected to stick around to hear the result, and by 'expected' we of course mean locked in.


June 29th 2014 VS Yyyyooooorrrrksheh! (NatWest T20 Blast)

Everyone will be encouraged to shout Yyyooorkshire! Not only because clearly it's very easy to forget who we're playing, but also we've got in geordie duo Ant and Dec who will be riding round on horseback throwing gravy and mushy peas at anyone refusing to stop. We also gave them truncheons and tazers, purely to mix and or warm up said culinary delights, naturally. Stottie cakes 2 for 1 at all catering outlets, live Rodeo feat Ant and Dec during any lapses in play.

JULY 2014

July 20th 2014 VS Leicestershire (NatWest T20 Blast)

Warning the final T20 home match will contain high speed car chases, mild language (softly spoken spanish) and the use of explosives, infact we plan to blow up most of the stadium regardless of result. French sticks or baguettes depending on how you class it are mandatory for the last batting over of each side. The remainder of fixtures will be played on what's left, not to worry though the worlds largest Poundstretcher is opening up on the site in 2015 covering 7 floors.

July 29th 2014 VS Somerset (Royal London one day cup)

All Royal London lineups TBC, we're working on any royalty we can get, failing that we have a look-a-like of Eddie Murphy playing Prince Akeem from the 1988 movie 'Coming to America'

AUGUST 2014
Aug 8th 2014 VS Kent (Royal London one day cup)

TBC
Aug 10th 2014 VS Surrey (Royal London one day cup)

TBC

Aug 20th 2014 VS Warwickshire (Royal London one day cup)

TBC



This used to be a forum but nobody used it, so now it's a quick place to check when we're playing in the most popular fixtures.